As part of NAIDOC Week, Central Coast's Burnt Honey Bakery shared their recipe for their signature Aboriginal Flag cookies, which have maintained a place in their product range range since early in their bakery journey.
In their Instagram stories, owners Hayley Thorburn and Jo Fairall shared the recipe to create the distinctive cookies, which they sell for $4 each, donating 100 per cent of the profits to Deadly Connections, an Aboriginal community led not-for-profit service providing support to Aboriginal people, families and communities—particularly those impacted by the child protection and/or justice system.
While Hayley and Jo have selected this particular charity, they also have listed a number of other charities which support Aboriginal communities, which you can find here.
They also kindly allowed us to share the full recipe from their stories here, and hope more bakers can use them to contribute to a good cause year-round.
Burnt Honey's Aboriginal Flag Cookies
Makes 1 log using a 3X10 inch tin to mould
Ingredients:
400 g room temperature butter
200 g sugar
4 g salt
600 g plain flour
Food dye in yellow, black and red
Method:
After mixing all ingredients together, divide them into three portions: 1 X 230 g and 2 X 460 g. Use the food dye to colour the smaller portion yellow, and the other two black and red respectively.
Roll yellow dough into a log (or logs if you've made more) the length of your tin, roughly 10″. Freeze the log/s until solid.
Give your tin a light spray with canola to help the paper stick.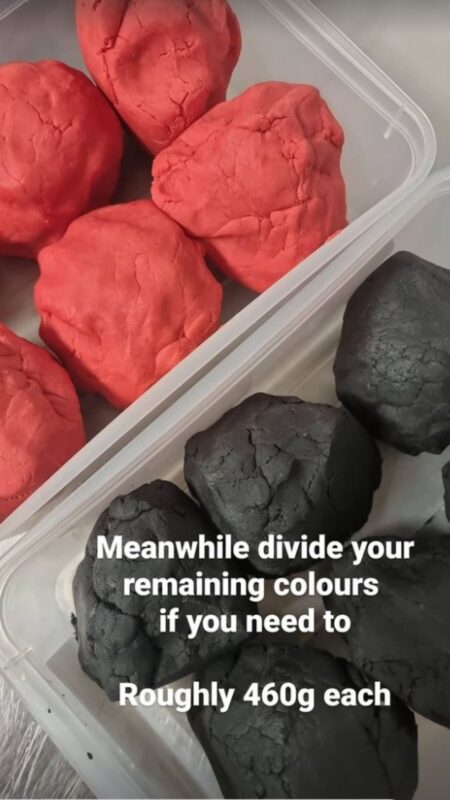 Line base and opposing sides with paper to help lift the logs out once they're set, then press the red dough into the tin.
Make a divot in the centre for the yellow log to nestle into.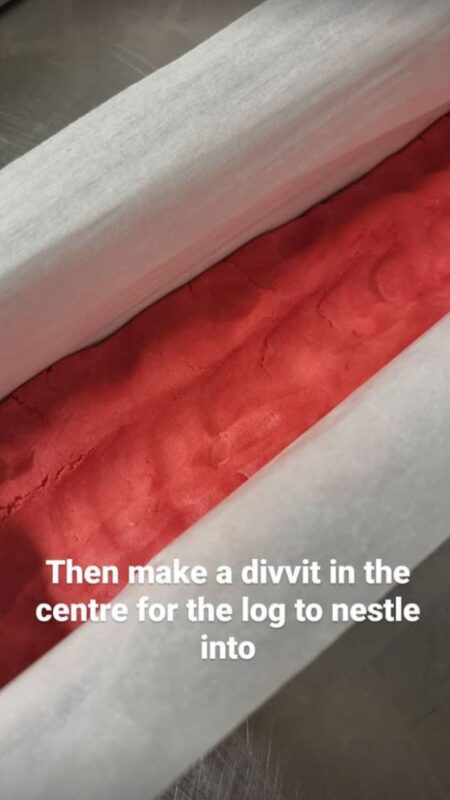 Press your frozen yellow logs into the red dough until they're submerged approximately halfway.
Now press the black dough on top, tugging the paper while you press it into place. Use the paper and back of your hand to make it smooth.
Let log set in fridge until firm enough to slice—preferably overnight. Use the paper to lift it out of the tin, unwrap and then slice into 5mm pieces.
Place on lined baking trays 3cm apart and bake at 140-150 Celsius (depending on oven) for around 20 minutes.
---