The 2016 International Baking Industry Exposition (IBIE), held at the Las Vegas Convention Centre, was the most comprehensive event in the Western Hemisphere for the grain-based food industry, reeling in more than 1000 exhibitors and 23,000 attendees from more than 100 countries.
A host of thought-provoking new and returning features created an engaging experience for attendees and exhibitors.
New to the show were Fresh Take Talks, presented by Grain Foods Foundation, which were a series of brief, informative presentations featuring influential thought leaders sharing perspectives on consumer, nutrition and industry trends.
A popular feature of the show was the American Cake Decorating Demo Theatre and The ONE Demonstration Theatre by Revent, which featured free daily demos by celebrity chefs and big-name cooking pros showing off their skills and latest techniques.
An expanded educational program – with more than 90 sessions designed for professionals of all levels and backgrounds – highlighted the latest techniques and proven strategies for streamlining wholesale operations, improving product quality and increasing profits. More than 20 new seminars focused on the most relevant issues facing the industry today, featuring expanded content for upper management. The enhanced educational program was popular with attendees, as many sessions sold out.
This year's speakers were well-known subject matter experts, including retail insights thought leader and former Nielsen vice president Todd Hale, American Bakers Association's senior vice-president of government relations Lee Sanders, as well as business moguls who run the largest bakeries in the world, including Bimbo Bakeries' senior vice president of operations, Ramon Rivera.
The education program began with RPIA's Business of Baking for Beginners seminar and the Tortilla Industry Association's two-day technical conference, which addressed operation skills, safety regulations, quality control, plant efficiency and best practices for the International Baking Industry fastest growing market segment.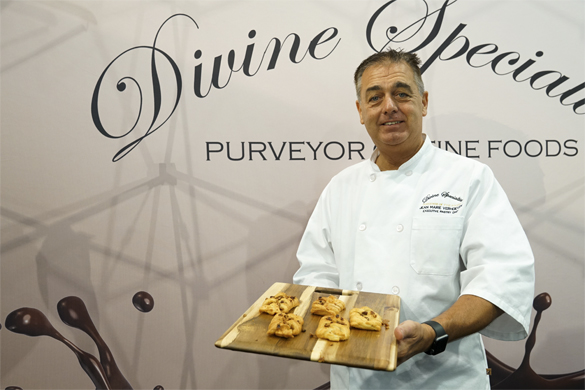 Popular returning features included B.E.S.T. (Becoming Environmentally Sustainable Together), The Great American Pie Festival, RBA's 15th Annual Pillsbury Bakers' Plus Creative Decorating Competition, and the PMQ Pizza Village.
Also new to the show was the Satin Ice Live Challenge competition, which brought together six teams of three professional decorators, including one Satin Ice Artist of Excellence, to construct and decorate a fairytale-themed cake on the show floor in only six hours.
The winning team included Satin Ice Artist of Excellence Jörg Amsler, Jaime VanderWoude of Eagan Hy-Vee in Minnesota, and Erika Youngdahl of Jerry's Foods in Edina, Minnesota, with VanderWoude and Youngdahl representing the upper Midwest Bakery Association. Winners were awarded a trip to the America's Cake Fair hosted by Satin Ice in Orlando.
---